I think the title pretty much sums it up, yum!! The other day my hubby ran to the store to grab a few things for dinner and when he was emptying the grocery bags he produced a can of Pillsbury Cinnamon Bun Dough. I've seen it done before but I was not expecting him to have seen the cinnamon bun waffles ( I think he has a secret Pinterest account). Needless to say he was off all week and was adamant we try them for breakfast one day during the week. We realized after we made them that he had purchased the regular can of cinnamon buns and not the grands, so they weren't overly big. I would say they would be the perfect size when paired with some fruit and yogurt, they were about the size of my palm. They are fairly sweet so you don't want more than a couple. They could also be made ahead of time, drizzled with the glaze and then served cold, they are delicious either way! Enough of the chit chat, here is how you make them 🙂
Supplies needed to make Cinnamon Bun Waffles, can of cinnamon bun dough and a waffle maker. Yes, that is all you need!

Simply open the can and place the precut dough on your waffle iron. If you are using the regular tube you will probably be able to place more than one on the iron at a time (depending on the size of your iron). If you are using the grands, you will probably only be able to place one waffle in the center of your iron. We used a Cuisinart waffle maker and had the heat set on level 3.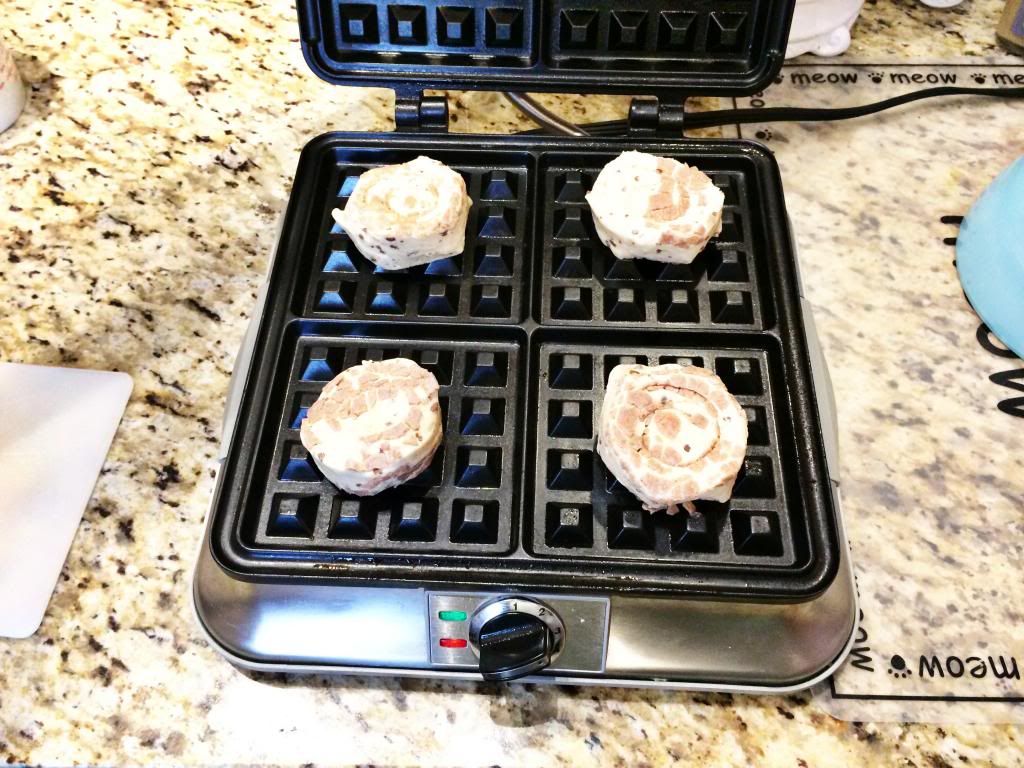 Waffles will take approximately 3 minutes to make.

Serve up your waffles, topping them off with the accompanying glaze! No butter or syrup needed here! I normally would add some fresh berries but as this was a spur of the moment breakfast and my hubbys idea, there was no fruit involved, haha!

No waffles for this little monkey, just some cheerios and peaches with yogurt 🙂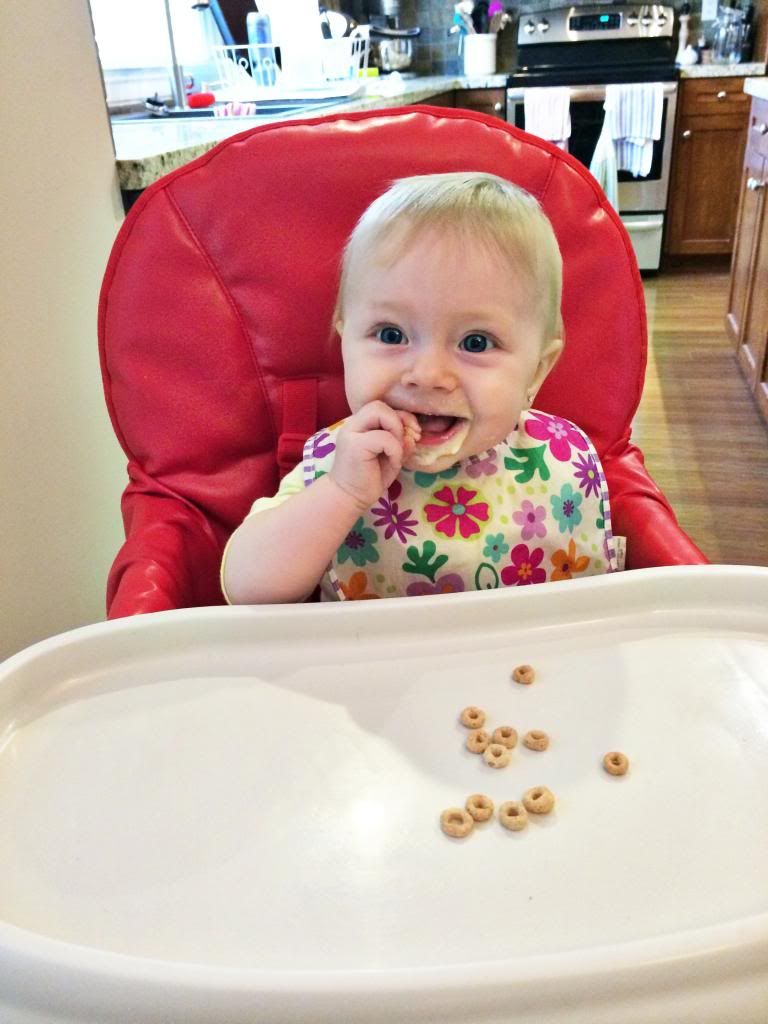 Hope you try these at home as they are delicious!
Xo. Andria