Whistle and Flute Kawaii Ice Cream T-Shirt Giveaway
All right friends here it is, our first giveaway! I am super excited about this one, because we are lucky enough to have a local husband and wife team as our first give away! Whistle and Flute Clothing is a Victoria based (go Canada) apparel company. Miranda and Ryan have been rocking the kids fashion world for just over a year now and they do everything out of their own home.  While creating the cutest designs and filling orders they are also parents to two cute little boys. They were so nice to help me in my first giveaway and are going to give one of you a Kawaii Ice Cream T-Shirt!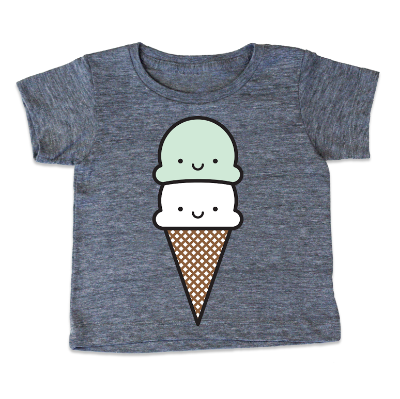 How cute is that shirt? They come in size from 6-12 months up to 6T!
In order to enter the giveaway simply click the link below, hop on over to the Rafflecopter site and follow the instructions. It is super easy to do and there are lots of ways to earn entries, I even put a few bonus ones in there if you share the giveaway! The giveaway starts at 12am Friday April 25th and ends at 12am on Monday April 28th. Winner will be announced on Monday. I will be verifying all the entries so make sure you follow the steps, if the winning entry is not valid I will pick the next name 🙂
Don't forget to pop over to the Whistle and Flute site to check out all their gear, they have some stuff for mom and dad too and you guys know I love a good matching outfit 😉
Xo.Andria